Mi Apa first approached neutral7 to revamp their branding to celebrate their 10 year anniversary and to help launch a new location in Alachua.
In meeting with owner Peter Ynigo, we quickly realized why Mi Apa has been a Gainesville favorite for so many years. The food is made from scratch from quality ingredients with a passion for authenticity. Although the Gainesville location has a loyal following, we learned that the new location in Alachua was facing a few challenges. While the Gainesville location has a loyal client-base of both residents and UF students, the new location introduces Cuban food to a demographic that may be less familiar with Latin cuisine.
To help new customers realize the greatness of a fresh Cuban sandwich or a café con leche, we created a campaign that would both educate new patrons and allow them to interact with the Mi Apa brand. We launched deliciouslycuban.com, a minisite with a survey to "discover your Cuban dish," featuring photos and playful descriptions of some of Mi Apa's most popular meals.
Neutral7 curated the campaign from start to finish. With creative copy-writing and in-house photo shoots, the team designed and produced supporting ads, banners, posters, and other materials to take the campaign to the next level.
In addition to tangible materials, neutral7 developed a series of digital menu displays to be featured in the restaurant.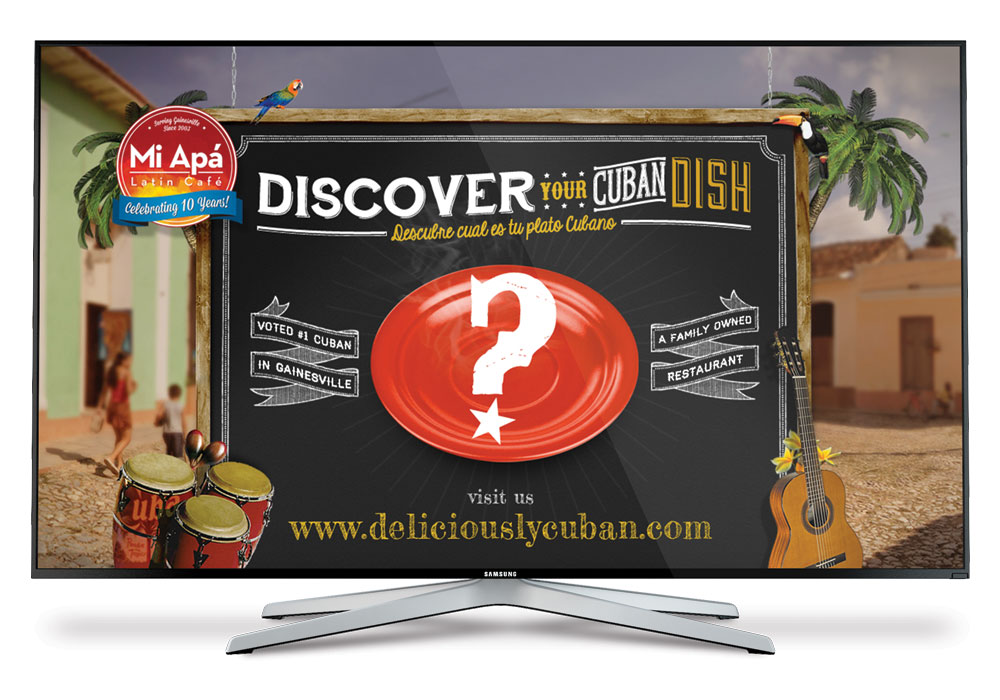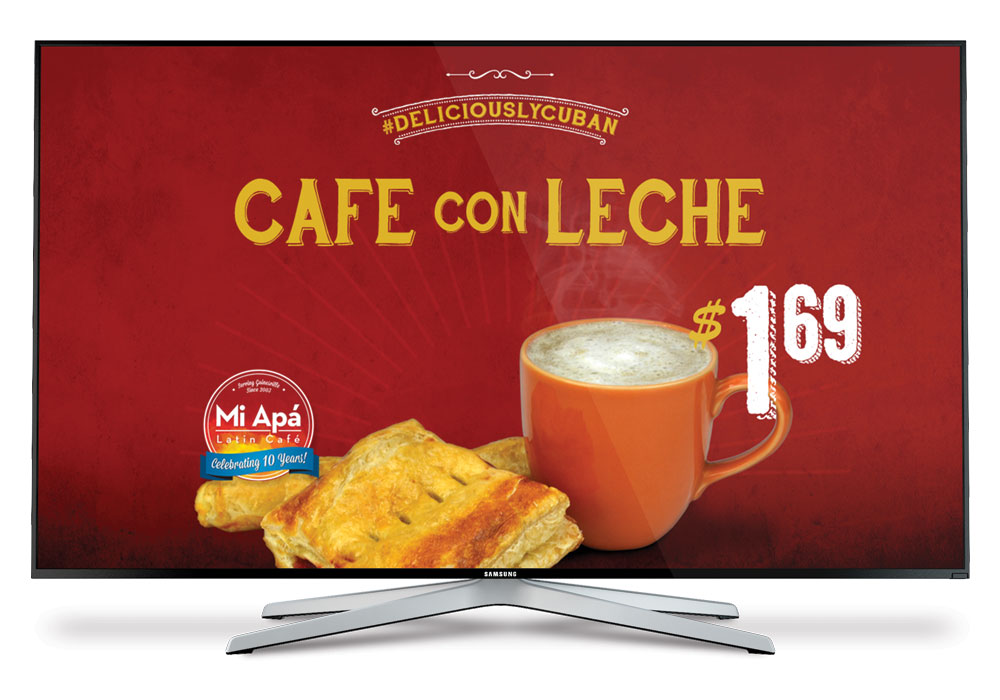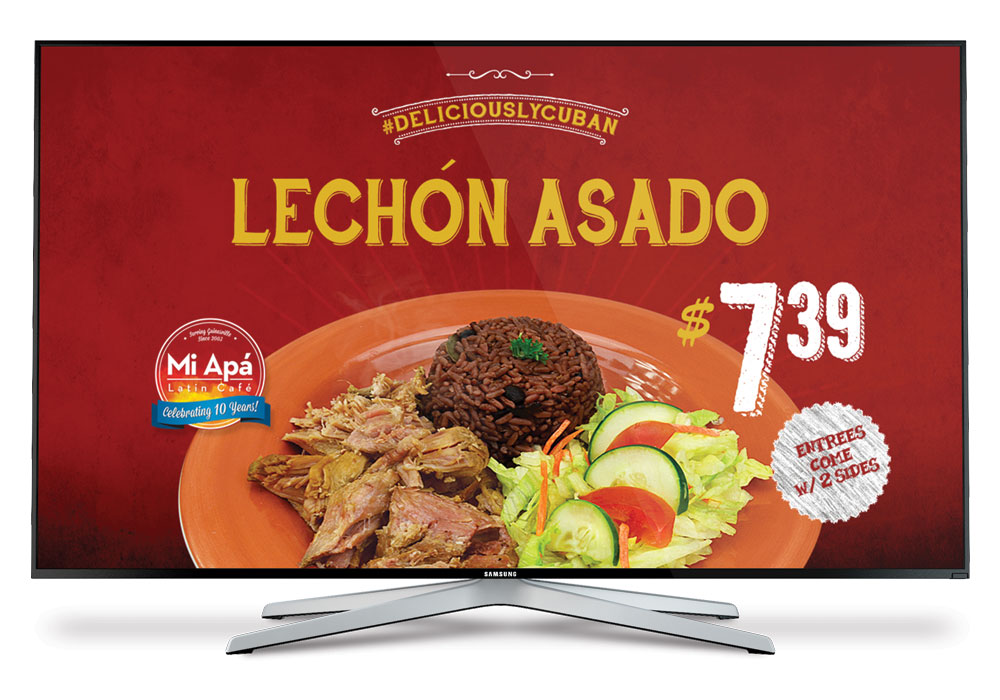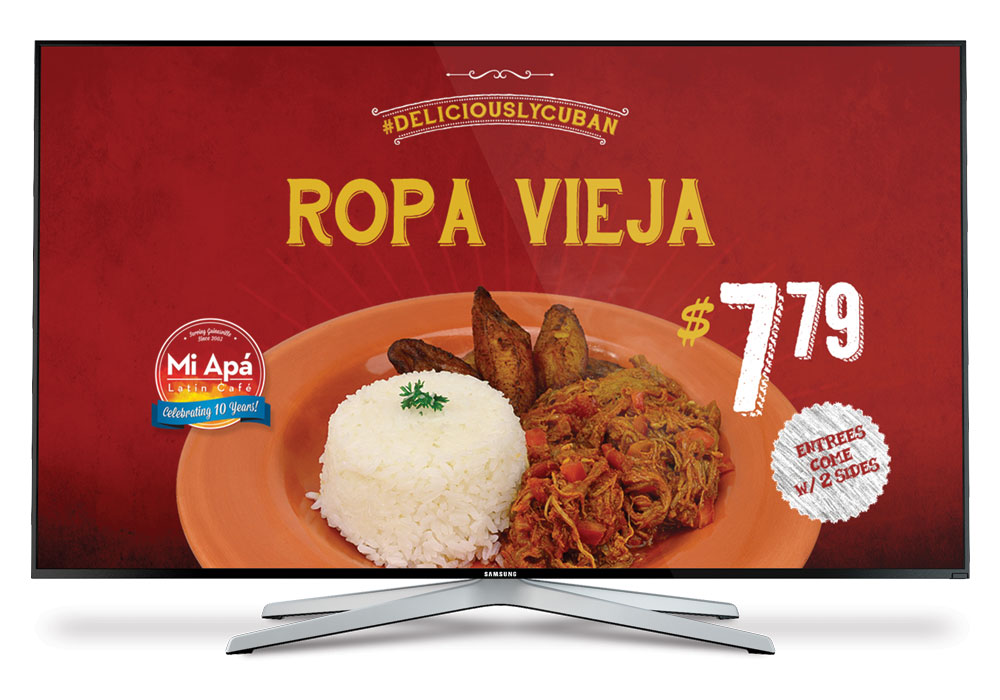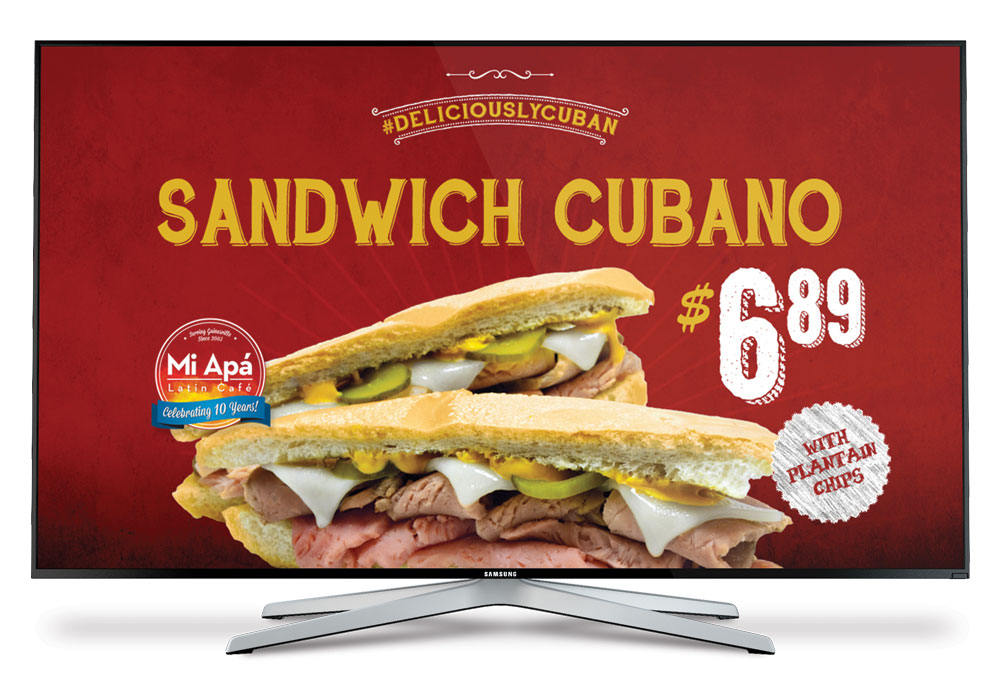 This post was originally published on Tuesday, February 04, 2014.